Your Trusted Financial Partner
Dynamic, proactive, and strategic financial planning solutions for your specific goals
Fee-Only Financial Advisors
At Capasso Planning Partners, our team of independent, credentialed advisors is here to help you navigate the various complexities of your financial life
Learn More
We help clients constructing customized portfolios that align with their goals and risk tolerance to allow them to reach their high level of financial success. Once a portfolio is built, we manage, monitor, and rebalance the portfolio as needed to ensure our clients are on track.
Learn More
You want to retire comfortably and Capasso Planning Partners wants to help. Regardless of your age, retirement planning is essential to any financial road-map. Our approach to planning is designed to let you focus on living the life you earned.
Learn More
Capasso Planning Partners is here to structure your portfolio in a way that minimizes your risk exposure and protects the assets you need the most against inflation and fraud all while limiting intrusive creditor access.
Learn More
Risk management is about assessing, pricing, and making sound decisions about risk. Our team does a full review of your insurance needs, protecting your assets from being under or over-insured. We make sure that you are protected without paying additional unnecessary premiums.
Learn More
Leaving behind a legacy is important and making sure your assets are transferred in the most efficient way possible is the goal of our estate planning process. Your wishes may include using your assets to help secure your family's future, support a charitable cause, or your place of worship. Our process makes it easy to have your assets go to the things closest to your heart.
Learn More
From helping with maximizing taking losses, asset depreciation, minimizing your taxable income, and tax-efficient investing the team at Capasso Planning Partners has the experience you need to best maximize your tax situation. Being tax alpha is the best way to maximize returns on both investments and regular income.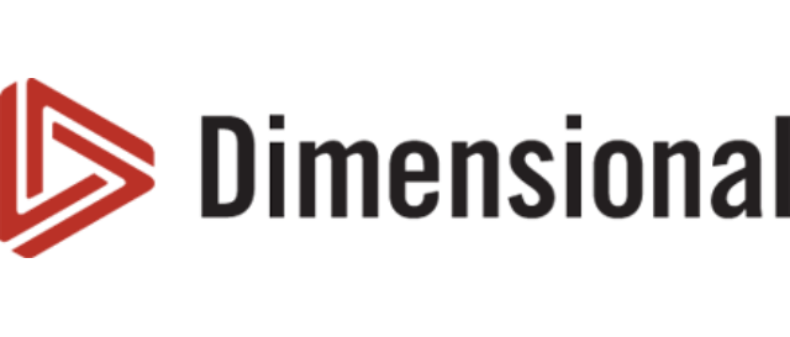 Take the first step towards a better financial future. World class fee-only financial planning for comprehensive solutions to your unique situation is just a phone call away.
As a client of CPP, you'll enjoy a collaborative experience with our team of credentialed advisors, client service and operations specialists, and associate financial planners.
Charlie Capasso, CFP®
Managing Partner
About Charlie
Charlie Capasso grew up in Atlanta, GA, where he played competitive soccer from a young age and graduated from Marist High School. He is a graduate of The University of Vermont, where he obtained his Bachelors degree in Business Administration and Finance. Charlie completed his CFP® coursework at Boston University and achieved the CFP® marks in 2009. He has been on the board of the South Carolina Financial Planning Association, has been quoted in the Wall Street Journal and US News & World Report, and interviewed on SC National Public Radio. In his community he has given workshops at the Medical University of South Carolina and for other local businesses to promote financial literacy in the region. Charlie has also been involved in his local community, volunteered at Habitat for Humanity and the Boys and Girls club, as well as mentored at-risk youth.
Since 2005, Charlie has helped build and create Registered Investment Advisory firms based in Charleston, SC, Chicago, IL, and Lake Tahoe, NV, and recently founded Capasso Planning Partners, LLC. His expertise in advising individuals, families, and businesses in applying strategic financial planning to actualize measured, tangible long-term goals has been the foundation of his career. Equally important is Charlie's keen understanding that every client's situation and relationship with their planning and goals are unique and personal. Charlie serves as a fiduciary for his clients and is a fee-only financial advisor.
Charlie and his two sons Angelo and Carlo live on Daniel Island and enjoy golfing, the beach, traveling, and of course, enjoying the different culinary experiences found in the Holy City.
Dan Callahan, CFA®
Partner, Chief Investment Officer
About Dan
Dan Callahan is a partner and financial advisor at Capasso Planning Partners. As a fee-only advisor, Dan has always believed that the best way to serve his clients and solve their unique financial challenges is through objective, unbiased advice. Dan has extensive experience working in all areas financial planning, including retirement planning, investment management, tax planning, estate planning and risk management.
Prior to joining Capasso Planning Partners, Dan worked for a large fee-only investment advisory firm as a senior advisor and portfolio manager. Here, his focus included managing clients investment portfolios, developing financial plans, implementing wealth management strategies, and advising on small company retirement plans. During this time, he had the privilege of working closely with a diverse group of clients all across the country. Earlier in his career, Dan worked as an investment analyst and operations manager for a fee-only investment advisory firm.
Dan is a graduate of the College of Charleston, where he earned his Bachelors degree in Business Administration with a concentration in Finance. Dan passed the Series 65 exam in 2011 and holds the Chartered Financial Analyst® designation, one of the most recognized and respected credentials in the industry. Outside of work, Dan is active in multiple basketball leagues, enjoys playing golf, and likes being outside as much as possible taking in the perfect Charleston weather.
Stacy Chretien, CFP®
Partner
About Stacy
Stacy Chretien is a comprehensive, fee-only Financial Planner with Capasso Planning Partners. Stacy credits her parents for instilling the importance of making well informed decisions and enjoying the simplicities of life. With these lessons in mind, she starts all relationships with developing an in depth understanding of her clients' motivations, priorities and anxieties. She believes this is necessary to place her in the best position to provide insightful education, unbiased guidance and innovative solutions to achieve goals. Stacy strives to develop lasting relationships, creating a space for trust and confidence.
She brings 25 years of financial services experience, specializing in guiding clients through life's many transitions. Her expertise includes developing customized retirement and estate plans, as well as developing investment and tax minimizing strategies. Stacy collaborates with Tax Professionals, Estate Attorneys and Other Trusted Advisors, sharing ideas and leveraging their expertise to ensure effective and efficient implementation of financial recommendations.
Stacy started her career practicing as a Certified Public Accountant® with Deloitte, serving financial services, real estate and non-profit companies. She subsequently joined Charles Schwab, serving in many capacities including internal audit and strategic analysis, before transitioning to serve clients as a financial advisor. In addition to her CPA® designation, she is also a Series 66 Registered Investment Advisor® and a Certified Financial Planner®.
Stacy was raised in the San Francisco Bay Area with strong family ties to Lafayette, Louisiana. She graduated from California State University, Hayward, with a BS in Business & Accounting, and earned a Master's Certificate in Personal Financial Planning through the College of Financial Planning. She currently resides in Oakland, California with her two dogs, Linus & Doug. Personal fitness and connection with her community are important. Stacy enjoys being outdoors as much as possible, exercising and hiking with friends, and volunteering in her community – Hopalong Animal Rescue and The Jr Center of Arts & Science are her favorites.
Angel Escobedo, CFP®
Partner
About Angel
Angel has worked in the financial services industry since January 2018 after attaining a Bachelor of Science Degree in Personal Financial Planning from Texas Tech University. Texas Tech University is often regarded as the top university for financial planning and has produced more industry leaders than any other.
Angels' primary goal as a financial planner is helping his clients light a financial path to dignity, awareness, hope and a worry-free life. Angels experience working with both the large broker-dealers and small family offices has allowed him to create a financial planning experience that is both personal and actionable allowing the client to achieve financial peace of mind faster.
Angel is an active volunteer in VITA, which is a nonprofit program that assists low-income individuals in getting their taxes done free-of-charge. Being involved in this program to help give back to the community is something Angel takes pride in.
In his free time, Angel enjoys being active, trying out new locally-owned restaurants, breweries, theaters, and other local businesses.
Drew Hendricks, CFP®
Partner
About Drew
Drew Hendricks was born on Long Island, New York, but spent much of his childhood in the Charlotte area. After high school, he began his studies at the College of Charleston. In 2008, he received a B.S. in Business Administration with a concentration in finance. While in college he fell in love with the area, and decided that after graduation he would stay in Charleston to begin his career as a financial advisor.
Drew has been an advisor since 2008, and he became a financial advisor because of an experience in his past. His father passed away from cancer in the summer of 2002 and he witnessed how, with proper planning, finances do not have to become a burden for families who find themselves in tough circumstances. This is when Drew decided to make financial planning his life's work, so that he could help others in the way that his family had been helped. This is also why you may see him in the halls of MUSC, as he regularly volunteers in the Hollings Cancer Center.
In early 2020, he decided to make the change to Capasso Planning Partners to fulfill personal and professional goals of giving 100% unbiased advice, made possible by the fee-only planning structure at Capasso. He believes, through his experience, this is the best model to unite the client and advisor towards the client's goals, as it ties them to each others' success.
In his free time he enjoys traveling the world, spending time with his girlfriend, golfing, and taking advantage of everything Charleston (the place he's called home since 2004) has to offer.
George Ramsay, CRPC®
Partner
About George
George Ramsay is a partner and financial advisor at Capasso Planning Partners. He is a fee-only advisor because he believes that the best way to help his clients solve all their unique financial challenges is through objective and unbiased advice. George is a graduate of the Darla Moore School of Business at the University of South Carolina, where he earned his bachelor's degree in business administration with a concentration in Finance and Management. He then furthered his education at the College of Charleston earning his Master's in Business Administration with a focus in Finance. George has passed the Series 65 exam. He is an active member of the community and a member of multiple organizations, including the Palmetto and Hibernian Societies, and is currently studying to pursue the CFP designation.
George was born and raised in the city of Charleston. He loves indulging in the many events and festivals the city has to offer throughout the year. He spends much of his free time taking advantage of the wonderful year round weather by partaking in many outdoor activities and supporting the local sports teams.
Dee Northern, CFP®
Associate Wealth Advisor
About Dee
When you grow up with an Army Drill Sergeant for a father, you learn a thing or two about getting things done. That's the case with CPP team member Dee Northern. Growing up an Army brat, Dee quickly learned that the key to success is taking time to learn things the right way, and then doing them over and over again. It's a lesson he puts into practice every day working to ensure the best possible futures for his clients.
A graduate of Old Dominion University, where he studied finance and psychology, Dee started his professional career at Edelman Financial as a Client Service Associate working with several large tenured Executive Financial Planners. His next role was as an advisor with Buckingham Strategic Wealth, where he focused on retirement planning, investment management, estate planning and tax planning in addition to serving on the Diversity Equity & Inclusion Council – an extension of the Board of Directors. Dee is proud to have helped lead the firm's effort to develop more equitable and inclusive business practices – something he cares deeply about.
Dee is a Certified Financial Planner (CFP®) and has received his Series 7, 63 and 65. When he's not helping clients, Dee enjoys travel, practicing Muay Thai, playing basketball and spending time as a volunteer with the AARP.
Brett Wheeler, CFP®
Investment Operations
About Brett
With over a decade of experience in the financial services industry in both personal wealth and portfolio management, Brett brings a relatable experience and perspective to the advisors Advisor Logistics serves.
After earning a BBA from the University of Texas at San Antonio, Brett began his career working with individuals and families as a representative with an independent broker/dealer. In 2012, he started his own Registered Investment Advisor firm, leaving the commissioned-based business behind. Brett quickly gained a solid reputation as a portfolio manager for other investment advisors, leading his RIA to rebrand and rebuild in early 2015 to a firm that provides an infrastructure where advisors can come into and thrive. Starting as a solo shop with just two million dollars in AUM in 2012, the firm grew to five full-time advisors with one hundred thirty million dollars in AUM by the end of 2017.
Through this growth, Brett gained experience as a chief investment officer and portfolio manager and further developed his skills in key leadership roles and in compliance, branding and operations management. Based on his experience, Brett knows what it takes to start and successfully run a new, independent RIA practice, and he understands the goals and challenges RIAs face in relating to and assisting advisors with the goal of creating a successful experience for the client.
Over the years Brett has recognized a service void in the independent RIA industry of advisory firms like the one he began. Such firms need professional, white glove portfolio management and oversight services, but many do not have the means or ability to hire the staff necessary for such services. This recognition helped lead to the development of Advisor Logistics.
An Austin, Texas native, Brett has lived in San Antonio for almost fourteen years where he currently resides with his wife and two young children. Brett is active in his church, enjoys golfing and playing chess, and is an avid salt water angler.
Mario Nardone, CFA®
Investment Strategist
About Mario
Mario began his investment career in 1999 with Vanguard mutual funds in Valley Forge, PA, where he consulted institutions and financial advisors on investment policy, portfolio construction, and Exchange-Traded Funds (ETFs). He also held roles as a research analyst, a municipal bond fund specialist, and others during his tenure.
In 2003 he earned the Chartered Financial Analyst designation, widely regarded as the highest standard in the investment profession, and he continues to mentor aspiring Charter candidates and young investment professionals. Mario relocated to Charleston in 2010 to serve as Chief Investment Officer for a respected financial planning firm before establishing East Bay, the collaborative partner firm of (insert firm name). Mario is Past President of CFA Society South Carolina and Former Chairman of the College of Charleston Finance Department Advisory Board.
His approach to investments and the industry has been featured in Investment News, NAPFA Advisor Magazine, South Carolina Public Radio, and other publications and media outlets. Mario is active in recreational sports and the Charleston community, is an avid traveler and SCUBA diver, and enjoys spending time with his wife Piper, their daughter Pepper, dog Cady, and Agnes the cat.
Learn more and connect with Mario on LinkedIn
Eric Stein, CFA®
Investment Strategist
About Eric
Prior to joining East Bay, Eric worked for a variety of firms, both large and small. This includes 7+ years with Goldman Sachs Asset Management where he held roles in areas such as performance measurement, client service, risk analysis, and portfolio construction. During his tenure there, Eric had the opportunity to cover many different types of asset classes, vehicles, and client types. Eric also worked at RSM U.S. Wealth Management for 10+ years, serving as the Chief Investment Officer while providing strategic leadership and solutions for their national investment platform.
Eric is a proud graduate of Indiana University where he earned a B.S. in Finance. Eric also earned the Chartered Financial Analyst (CFA) designation in 2001 and continues to stay involved in the local CFA society. Eric has been quoted several times in the Wall Street Journal and has written extensively on topics covering asset allocation, manager due diligence, financial markets, and economic events.
Eric enjoys traveling with his wife, Laura, and their two sons, Scott and Jack. In his spare time, Eric is an avid cyclist and includes finishing a Half-Ironman as one of his greatest athletic accomplishments.
Learn more and connect with Eric on LinkedIn.
Jessica Brooks
Operations Manager
About Jessica
Jessica Brooks is the Director of Operations at Capasso Planning Partners. She is a native of Rock Hill, SC and currently lives in Edinburgh, Scotland. Jesi graduated from Newberry College in 2012 with a degree in English and a minor in Business Administration. She has an amazing husband, Ben, and the two best dogs, Sumter & Bonnie, that bring a ton of laughter and joy to her life. They move a lot and have lived in South Carolina, Texas, Colorado, and now gorgeous Scotland! Jesi and her family love adventure and getting to live across the globe since her work is completely remote. Jesi's background is in Fintech Operations and banking, both of which led her to realize the importance of the people in the background making things happen. She is a whiz at paperwork, loves making tasks and jokes, and nerding out over her personal budget (YNAB is life!). If she has free time, Jesi loves to read, spend time with friends and family, or visit a place she's never been.
​
Jessica enjoys tackling administrative and operational burdens in order to free up valuable time for the advisors so they can better focus on their clients' needs and relationships. She has worked with multiple custodians and firms and has carved a niche coordinating between advisors, their clients, and custodians to make everyone's experience as seamless and painless as possible.
Moira Embrey
Compliance & Operations Associate
About Moira
While born and raised in Manila, Philippines, I am now enjoying the same humid weather in Texas! I think Texas suits my personality as I love being outdoors (hiking, fishing, tubing in the Frio river, and more!) Not to forget the good BBQ and Chili the state has to offer! I am also interested in traveling and discovering many cultures. I've been mostly to Southeast Asian countries such as Malaysia, Indonesia, Vietnam, Hong Kong, Singapore, Kota Kinabalu, etc. I still have a lot of places I'd like to visit – top on my list is Italy, Japan and Israel! I consider myself a minimalist and an ambivert. I am also a new mom to my baby boy, Clayton Dale.
On a professional note, I've worked with both the legal and financial industries. I've worked for Wells Fargo and Thomson Reuters early on in my career. These 2 companies have offered me great opportunities that helped me develop my skill sets. I've also been working remotely for more than 2 years now. I graduated with a Bachelor's Degree in Mass Communication but never wanted to be in front of a camera. I've always liked to work behind the scenes! My expertise includes administrative functions, content management, proofreading, writing and editing.
With teams in Charleston, Austin, Chicago and San Francisco, we're looking forward to hearing from you. Fill out the form below to set up a time to talk about where you are in your financial journey and how we can help you get further.
Charleston
56 Broad St. Suite 3c
Charleston SC 29401
843-608-8487
Charleston
635 East Bay Street, Suite C
Charleston, SC 29403
843-608-8487
Austin
9600 Great Hills Trail, Suite 150W
Austin, TX, 78759
512-710-5089
Lets get to work on your future